Quality Engineering Technician
About Monarch:
At Monarch, we are working with farmers around the world to reduce carbon emissions one tractor at a time. Our team is passionate about making a positive environmental impact in the untapped market of agtech through innovation and emerging technology. The global implementation of our digital platforms will elevate green energy solutions that will power the future of farm ecosystems and kickstart the next generation of sustainable farming.
If you are interested in reducing carbon emissions, creating profitable autonomous solutions, and bringing awareness to how our food is grown, Monarch is the right place for you! Our team of engineers, farmers and industry experts will provide you with the creative space to enhance your skill set and grow your career. We are always looking for people with a collaborative spirit to help us accelerate the compassionate mission we share to improve clean farming.
 Job Description:
The Quality Engineering Technician will verify that incoming and in-process material meets Monarch Tractor drawings and specifications. He/she is responsible for the inspection of material, the coordination of MRB activities, including data input, reporting, and logistics associated with material dispositions. This person will also administer the calibration system ensuring that measuring and test equipment is within its calibration due date. The Quality Engineering Technician will work closely with Quality Engineering to provide reports, charts, graphs etc. to monitor and improve product quality.
 Responsibilities include:
The successful candidate must have the ability to meet tight deadlines, have strong interpersonal and communication skills, be detail oriented, and have the ability to work independently. He/she must establish and maintain a professional working relationship with manufacturing line staff and manufacturing engineering. 
Typical job duties may include but are not limited to the following:
Inspection/verification of in-process, Monarch built material
Manage nonconforming material through the MRB process to ensure that nonconforming material is identified, appropriately dispositioned, tracked, and reported
Root cause investigation/resolution of daily quality issues
Troubleshooting
Failure Analysis
Provide data input and output reports to assist in quality improvement activities
Coordinate calibration activities
Provide mechanical measurement support to identify or solve potential material issues
Proficient at root cause analysis, identify and implement short/long term countermeasures
 Qualifications/Experience:
HS diploma with a 2-year degree preferred.
3 - 5 years' experience in a Manufacturing Quality Control environment.
Ability to read and interpret basic mechanical drawings
Familiar with using Google Suite and/or Microsoft Office products
 What you'll get:
At Monarch Tractor, you'll play a key role on a capable, dedicated, high-performing, mission-driven team. Our compensation package includes a competitive salary, excellent health, dental and vision benefits, and company equity commensurate with the role you'll play in our success. The role will be based in the San Francisco Bay Area.
 Additional Perks:
Catered Lunches
Career Development
Cell Phone Reimbursements
Team Building
Legal and Pet Assistant Program
And much more!
At Monarch, we cherish and celebrate every individual's difference. We are proud to be an equal opportunity employer and we are committed to equal employment opportunity regardless of race, color, religion, national origin, sex, sexual orientation, age, marital status, gender identity, veteran status, and disability, or another legally protected status.
Apply
Your application has been successfully submitted.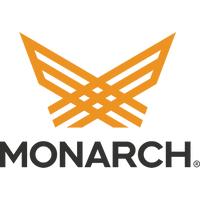 Making Sustainable Farming Economically Superior