Project Coordinator
About Monarch
At Monarch, we are working with farmers around the world to reduce carbon emissions one tractor at a time. Our team is passionate about making a positive environmental impact in the untapped market of agtech through innovation and emerging technology. The global implementation of our digital platforms will elevate green energy solutions that will power the future of farm ecosystems and kickstart the next generation of sustainable farming.
If you are interested in reducing carbon emissions, creating profitable autonomous solutions, and bringing awareness to how our food is grown, Monarch is the right place for you! Our team of engineers, farmers and industry experts will provide you with the creative space to enhance your skillset and grow your career. We are always looking for people with a collaborative spirit to help us accelerate the compassionate mission we share to improve clean farming.
SUMMARY
The Associate Project Manager (APM) is responsible for ensuring that each project assigned achieves
its goals for budget, aesthetics, scope and schedule through this individual's procurement and
management of labor, materials and subcontractors. The APM also monitors the design team's work
for conformance with project objectives.
DUTIES & RESPONSIBILITIES
Workflow management;
Lead all phases of the project through planning, executing, controlling, and closing;
Work with project teams to support the development of their project management skills Requirements;
Utilize industry best practices, techniques, and standards throughout entire project execution;
Work with organization leaders to solicit, prioritize, and rotate the project managers through projects;
Work with service line and regional business leads to align service level quality initiatives with regular reporting to executive leadership;
Foster an environment within business transformation where new ideas are encouraged, discussed, supported, and developed;
Create presentation decks to deliver to clients;
Work within a matrixed PMO structure;
Predict resources needed to reach objectives and manage resources in an effective and efficient manner;
Perform typical day-to-day operational functions within Localization, Digital Cinema, or Fulfillment teams;
Measure project performance to identify areas for improvement;
Lead weekly project meeting with cross-functional Projects Team;
Recommend continuous improvement on all processes;
Project manage both B2B and B2C marketing programs with a focus on the high-tech vertical.
REQUIRED SKILLS/ABILITIES
Ability to travel occasionally as warranted by project work; frequency will vary depending on project requirements;
Demonstrated leadership experience (i.e. Military, community volunteer activities, leadership role);
Strong written, verbal communication and interpersonal skills with employees at all levels of an organization;
Ability to traverse a large, culturally-diverse, global organization;
BS Management, Finance, Communications, or Film;
Ability to analyze large amounts of data and create clear, concise summaries, takeaways, or dashboards for leadership;
Proficient in Microsoft Office Suite (Excel, PowerPoint, Visio, etc.);
Ability to quickly adapt, flex, and change to fit with changing business priorities;
Strong strategic and critical thinking skills;
Process Improvement/ Six Sigma experience preferred;
2+ years of Project Management or Event Planning experience;
2+ years reporting and analytics experience preferred;
Strong problem solving and influencing skills;
Bachelor's Degree or Military Experience;
2+ years Project Management experience preferred
What you'll get:
At Monarch Tractor, you'll play a key role on a capable, dedicated, high-performing, mission-driven team. Our compensation package includes a competitive salary, excellent health, dental and vision benefits, and company equity commensurate with the role you'll play in our success. The role will be based in the San Francisco Bay Area.
Additional Perks:
Catered Lunches
Career Development
Cell Phone Reimbursements
Team Building
Legal and Pet Assistant Program
And much more!
At Monarch, we cherish and celebrate every individual's difference. We are proud to be an equal opportunity employer and we are committed to equal employment opportunity regardless of race, color, religion, national origin, sex, sexual orientation, age, marital status, gender identity, veteran status, and disability, or another legally protected status.
Apply
Your application has been successfully submitted.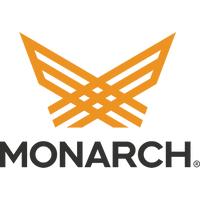 Making Sustainable Farming Economically Superior