Incentive Program Specialist
About Monarch
At Monarch, we are working with farmers around the world to reduce carbon emissions one tractor at a time.  Our team is passionate about making a positive environmental impact in the untapped market of agtech through innovation and emerging technology. The global implementation of our digital platforms will elevate green energy solutions that will power the future of farm ecosystems and kickstart the next generation of sustainable farming.
If you are interested in reducing carbon emissions, creating profitable autonomous solutions, and bringing awareness to how our food is grown, Monarch is the right place for you! Our team of engineers, farmers and industry experts will provide you with the creative space to enhance your skill set and grow your career.  We are always looking for people with a collaborative spirit to help us accelerate the compassionate mission we share to improve clean farming.
 Duties & Responsibilities
 ·      Build on previous Monarch Knowledge to develop a deep understanding of off-road electrification incentive frameworks (Starting in CA and Federally) to build client specific plans to maximize incentive value to the client and Monarch Tractor. 
·         Work closely with Legal Department to establish Monarch Tractor as a registered dealer or equivalent in each incentive program (ensure clients are eligible for the purchase of a Monarch Tractor)
·         Work closely with the sales team to understand client motives, and act as the knowledge base expert to enable accurate and clear sales team engagement.
·         Participate in the quote development process to ensure criteria are met (no deposits, correct language, etc) 
·         work with directly with client to guide them through the process and speak intelligently to auxiliary incentives they may be interested in, facilitate the application process on behalf of the client and work with the associated air district to ensure project is funded 
·         Coordinate the execution of incentives, including data reporting, equipment scrapping, and any other requirements.
·         Communicate incentive gaps (like extra batteries, ZEV compatible implements, etc) to Gov Engagement team for joint engagement with agencies to establish such programs
 Required Skills/Abilities:
·         2+ years' experience in sales and program management, preferably in electrical and civil infrastructure deployment on commercial properties or related infrastructure deployment
·         Proven track record of closing deals with both small business owners and large, multinational properties
·         Keen understanding of electrical power consumption, construction drawings, and permit packages
·         Ability to work remotely, effectively work under tight deadlines and manage projects independently
·         Proven ability to converse with and persuade stakeholders at all levels of management, including C-suite
·         Strong business acumen with the ability to dive deep into decisions to understand economic impacts and ROI as well as market and competitive implications.
·         Outstanding presentation, oral, and written communications skills and sales polish, with the ability to communicate at all levels internally and externally
·         Detailed tracking, reporting, and managing capabilities
·         B.S or M.S in Engineering, Mathematics, Marketing, or equivalent experience
 What you'll get:
At Monarch Tractor, you'll play a key role on a capable, dedicated, high-performing, mission-driven team.  Our compensation package includes a competitive salary, excellent health, dental and vision benefits, and company equity commensurate with the role you'll play in our success.  The role will be based in the San Francisco Bay Area.
Additional Perks:
●     Catered Lunches
●     Career Development
●     Cell Phone Reimbursements
●     Team Building
●     Legal and Pet Assistant Program
●     And much more!
At Monarch, we cherish and celebrate every individual's difference. We are proud to be an equal opportunity employer and we are committed to equal employment opportunity regardless of race, color, religion, national origin, sex, sexual orientation, age, marital status, gender identity, veteran status, and disability, or another legally protected status.
Apply
Your application has been successfully submitted.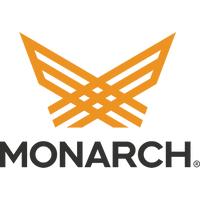 Making Sustainable Farming Economically Superior