Manufacturing Engineer- General
About Monarch:
At Monarch, we are working with farmers around the world to reduce carbon emissions one tractor at a time. Our team is passionate about making a positive environmental impact in the untapped market of agtech through innovation and emerging technology. The global implementation of our digital platforms will elevate green energy solutions that will power the future of farm ecosystems and kickstart the next generation of sustainable farming.
If you are interested in reducing carbon emissions, creating profitable autonomous solutions, and bringing awareness to how our food is grown, Monarch is the right place for you! Our team of engineers, farmers and industry experts will provide you with the creative space to enhance your skill set and grow your career. We are always looking for people with a collaborative spirit to help us accelerate the compassionate mission we share to improve clean farming.
Job Description:
As a Monarch Manufacturing Engineer, you will utilize your lean six sigma background to lead our production department. You will be utilizing and implementing KPI, Metrics and DFM methodologies to ensure full efficiency and high-quality performance through the department while also providing cost effective measures successfully.
Responsibilities include:
Develop new manufacturing processes and communicate them across multiple organizations
Determine production workstation layout and optimize for ease of assembly
Interface with design engineering to review product designs for manufacturing feasibility
Collaborate with all levels of engineering in the development of new ideas; review of current documentation and implementation of changes as required
Analyzes complex assembly, fabrication, machining processes for efficiency and cost.
Assists in training manufacturing personnel on new products and processes
Supports new product launches to internal manufacturing customers
Implement and expand concepts such as Lean Manufacturing, 5S, Kaizen, etc., to reduce manufacturing cost and increase process quality and throughput
Provide leadership to cross-functional teams and manufacturing engineers regarding manufacturing process and capability
Determines the components, equipment, tools, and processes needed in order to achieve manufacturing goals according to product specifications and company strategy
Knowledge and experience in 5Why, 8D, Ishikawa diagrams, and other forms of root cause/corrective action analysis
Create and implement Engineering Change Orders
Order, receive, organize, and maintain tools and parts required for production
Work with design and quality on PFMEA creation and maintenance
Develop and implement datamining and dimensional control strategies for in-process tooling/fixturing requirements
Coordinate equipment maintenance and repair service and make sure that manufacturer's procedures and instructions are followed in order to keep production equipment operational
Perform other duties as required
 Qualifications/Experience:
B.S. or above in Mechanical, Industrial, or Manufacturing Engineering
5+ years of experience developing and launching complex assembly processes (Automotive or Agricultural manufacturing experience preferred)
High proficiency in creating written/pictorial documentation of manufacturing procedures
Ability to collect, analyze, and summarize information to a general understanding and communicate across different organizational levels
Experience with DMAIC, Six Sigma projects, Lean Manufacturing; 5S, value stream implementation
Design for Manufacturability skills and knowledge required
Proficiency in MS Office suite, experience with SolidWorks


Working Conditions:
Ability to lift, push, and/or pull a minimum of 50 pounds
Ability to stand and/or walk for long periods of time
Ability to use a ladder, forklift, pallet jacks, heavy equipment
Ability to verbally communicate effectively and professionally


What you'll get:
At Monarch Tractor, you'll play a key role on a capable, dedicated, high-performing, mission-driven team. Our compensation package includes a competitive salary, excellent health, dental and vision benefits, and company equity commensurate with the role you'll play in our success. The role will be based in the San Francisco Bay Area.
Additional Perks:
Catered Lunches
Career Development
Cell Phone Reimbursements
Team Building
Legal and Pet Assistant Program
And much more!


At Monarch, we cherish and celebrate every individual's difference. We are proud to be an equal opportunity employer and we are committed to equal employment opportunity regardless of race, color, religion, national origin, sex, sexual orientation, age, marital status, gender identity, veteran status, and disability, or another legally protected status.
Apply
Your application has been successfully submitted.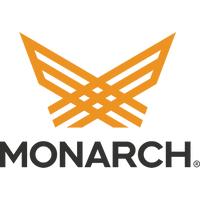 Making Sustainable Farming Economically Superior