Accountant
About Monarch:
At Monarch, we are working with farmers around the world to reduce carbon emissions one
tractor at a time. Our team is passionate about making a positive environmental impact in
the untapped market of agtech through innovation and emerging technology. The global
implementation of our digital platforms will elevate green energy solutions that will power
the future of farm ecosystems and kickstart the next generation of sustainable farming.
If you are interested in reducing carbon emissions, creating profitable autonomous
solutions, and bringing awareness to how our food is grown, Monarch is the right place for
you! Our team of engineers, farmers and industry experts will provide you with the creative
space to enhance your skillset and grow your career. We are always looking for people
with a collaborative spirit to help us accelerate the compassionate mission we share to
improve clean farming.
Role Overview
We are looking for a dynamic accountant who will be key in the setup and development of
our accounting processes across the company. This is a critical role for the company as we
continue to grow the company and scale the offering of our products and services. You will
build best-in-class processes and systems from the ground up and deliver high quality
financial reports. This is an opportunity to join a talented and fun team that will support you
at every stage of your growth.
Key Responsibilities:
• Develop relationships within the Finance team to understand the accounting
process and they integrate into the financial reporting and FP&A processes.
• Participate in month and year-end related closing activities.
• Assist with data collection for preparation of sales & use/property tax returns.
• Support the budgeting and forecast processes with analyses and gathering
data.
• Contribute to other projects for overall success of the Accounting and FP&A
functions.
• Perform bank and balance sheet account reconciliations.
• Manage Fixed Assets and leases.
• Assist in implementation of new policies and procedures.
• Assist in preparation of quarterly review and year-end audit and tax
schedules as required.
• Be an active and supporting team member of the Accounting department and
collaborate across operating functions.
Desired Qualifications:
• Bachelor's degree in Accounting or Finance.
• Strong Accounting background with 3+ years of relevant experience.
• Experience in a manufacturing company.
• Expert in Excel (creating spreadsheets and using advanced formulas).
Exposure to Google Sheets a plus.
• Experience using a medium tier ERP system (e.g. Netsuite, MS Dynamics).
• Confidentiality in handling sensitive financial information.
• Ability to work independently in a fast-paced environment, prioritize
appropriately and handle multiple tasks and projects simultaneously.
• Excellent analytical, organization and communication skills.
What to Expect:
The role is based at the Monarch HQ in Livermore, CA. You will report to the Accounting
Manager and work closely with stakeholders across the company. This is an execution
heavy role that requires strong collaboration with various teams and a hands-on approach
to getting things done. You will have the opportunity to grow with the company as we scale
and develop your leadership skills.
What you'll get:
At Monarch Tractor, you'll play a key role on a capable, dedicated, high-performing,
mission-driven team. Our compensation package includes a competitive salary, excellent
health, dental and vision benefits, and company equity commensurate with the role you'll
play in our success. The role will be based in the San Francisco Bay Area.
Additional Perks:
Catered Lunches
 Career Development
 Cell Phone Reimbursements
 Team Building
 Legal and Pet Assistant Program
 And much more!
At Monarch, we cherish and celebrate every individual's differences. We are proud to be an
equal opportunity employer and we are committed to equal employment opportunity regardless
of race, color, religion, national origin, sex, sexual orientation, age, marital status, gender identity,
veteran status, and disability, or another legally protected status.
Apply
Your application has been successfully submitted.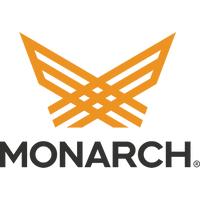 Making Sustainable Farming Economically Superior