Manufacturing Assembly Technician
About Monarch
At Monarch, we are working with farmers around the world to reduce carbon emissions one tractor at a time. Our team is passionate about making a positive environmental impact in the untapped market of agtech through innovation and emerging technology. The global implementation of our digital platforms will elevate green energy solutions that will power the future of farm ecosystems and kickstart the next generation of sustainable farming.
If you are interested in reducing carbon emissions, creating profitable autonomous solutions, and bringing awareness to how our food is grown, Monarch is the right place for you! Our team of engineers, farmers and industry experts will provide you with the creative space to enhance your skill set and grow your career. We are always looking for people with a collaborative spirit to help us accelerate the compassionate mission we share to improve clean farming.
SUMMARY
In this unique automotive tech role, you will ensure that Monarch Tractors leave the plant ready for their adventures. As tractors role off the assembly line, you'll get to go over them with a fine-toothed comb, finding any issues, diagnosing concerns, and ensuring that anything you find is fully resolved to the highest standards of quality and workmanship before the Tractor is shipped to our customer. You'll also be able to suggest changes to products and processes to help the team improve.
Every day, you will get to use your high degree of initiative and tenacity and your passion for finding root causes and resolving problems. This will regularly give you new opportunities to develop your skills as you grow your automotive expertise.
Duties & Responsibilities
Diagnose and repair varied electrical and mechanical issues on complex EV vehicle systems
Perform diagnostics using combination of technical experience, understanding of products, diagnostic tools, and vehicle log data to root cause complicated issues
Carry out duties with exceptional attention to detail, ensuring Tractors are fully repaired
Perform anything from heavy repair, light repair, diagnostics, troubleshooting and general repairs.
Maintain detailed records of all work performed to ensure high quality and complaint vehicles are produced from the factory
Create culture of collaboration with leaders and team members, encouraging feedback and open communication between teams with the goal of constant improvement of repair tools, processes, and system
Required Skills/Abilities:
2+ years of EV experience preferred (nice to have)
OEM specific technician training is a plus
Knowledge of EV Powertrains and HV systems (nice to have)
Strong written and communications skills
Strong organization skills with attention to detail
Bumper-to-bumper diagnosis and repair experience, including electrical diagnostics experience. High voltage systems experience is preferred
Strong written and communications skills
What you'll get:
At Monarch Tractor, you'll play a key role on a capable, dedicated, high-performing, mission-driven team. Our compensation package includes a competitive salary, excellent health, dental and vision benefits, and company equity commensurate with the role you'll play in our success. The role will be based in the San Francisco Bay Area.
Additional Perks:
Catered Lunches
Career Development
Cell Phone Reimbursements
Team Building
Legal and Pet Assistant Program
And much more!
At Monarch, we cherish and celebrate every individual's difference. We are proud to be an equal opportunity employer and we are committed to equal employment opportunity regardless of race, color, religion, national origin, sex, sexual orientation, age, marital status, gender identity, veteran status, and disability, or another legally protected status.
Apply
Your application has been successfully submitted.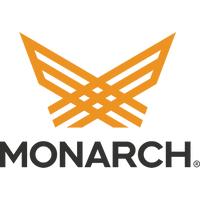 Making Sustainable Farming Economically Superior