Fabricator-R&D
About Monarch
At Monarch, we are working with farmers around the world to reduce carbon emissions one tractor at a time. Our team is passionate about making a positive environmental impact in the untapped market of agtech through innovation and emerging technology. The global implementation of our digital platforms will elevate green energy solutions that will power the future of farm ecosystems and kickstart the next generation of sustainable farming.
If you are interested in reducing carbon emissions, creating profitable autonomous solutions, and bringing awareness to how our food is grown, Monarch is the right place for you! Our team of engineers, farmers and industry experts will provide you with the creative space to enhance your skill set and grow your career. We are always looking for people with a collaborative spirit to help us accelerate the compassionate mission we share to improve clean farming.
We are looking for a hands on Fabricator who enjoys working on a team focused on mechanical and electrical system design and prototype builds with an emphasis on integrated electro-mechanical systems. 
Required Attributes
Minimum of 3-5 years of hands on shop experience
Automotive technical or trade school degree
Ability to multi-task and demonstrated attention to quality, timing, awareness of budget constraints
Good verbal and written communications skills
Driven and self-motivated with a demonstrated ability to work with little to no supervision
US Citizenship or Permanent Resident
Ideal Candidate Capabilities and Skills
Must be able to read and work from engineering drawings, schematics, sketches, or verbal instructions and determine the most efficient ways to produce parts to specified tolerances
Experience working with drill press, sheer, press brake, box/pan brake, pattern generation, sheet metal layout, etc
Has experience with MIG and TIG welding processes: steel aluminum and stainless steels
Has solid understanding of mechanical assemblies and experience with automotive assembly and disassembly
Has Vertical Mill and Lathe experience
Has experience with composites and exposure to non-traditional types of manufacturing
Is expected to work in a safe manor in accordance with established operating procedures
Has ability to recognize areas for process improvement and increase safety awareness
Has exposure to Solidworks CAD program fundamentals
 What you'll get:
At Monarch Tractor, you'll play a key role on a capable, dedicated, high-performing, mission-driven team. Our compensation package includes a competitive salary, excellent health, dental and vision benefits, and company equity commensurate with the role you'll play in our success. The role will be based in the San Francisco Bay Area.
Additional Perks:
Catered Lunches
Career Development
Cell Phone Reimbursements
Team Building
Legal and Pet Assistant Program
And much more!
At Monarch, we cherish and celebrate every individual's difference. We are proud to be an equal opportunity employer and we are committed to equal employment opportunity regardless of race, color, religion, national origin, sex, sexual orientation, age, marital status, gender identity, veteran status, and disability, or another legally protected status.
Apply
Your application has been successfully submitted.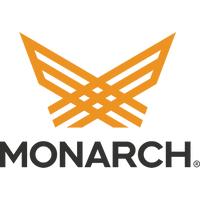 Making Sustainable Farming Economically Superior