Principle Electrical Engineer
About Monarch:
At Monarch, we are working with farmers around the world to reduce carbon emissions one tractor at a time. Our team is passionate about making a positive environmental impact in the untapped market of agtech through innovation and emerging technology. The global implementation of our digital platforms will elevate green energy solutions that will power the future of farm ecosystems and kickstart the next generation of sustainable farming.
If you are interested in reducing carbon emissions, creating profitable autonomous solutions, and bringing awareness to how our food is grown, Monarch is the right place for you! Our team of engineers, farmers and industry experts will provide you with the creative space to enhance your skillset and grow your career. We are always looking for people with a collaborative spirit to help us accelerate the compassionate mission we share to improve clean farming.
About the role:
We are looking for an Principal Electrical Engineer to lead a multi-disciplinary team of electrical engineers.
In this role, you will:
Lead a team of electrical engineers
Manage team members career growth
Continue to build up the team
Provide technical guidance and leadership on all electrical engineering aspects
Help guide system architecture
Help guide product requirements
Manage vendors and suppliers
  Minimum Requirements:
Electrical Engineering Degree
Minimum 2+ years of leading a team of electrical engineers
5-10 years of electrical engineering design
Experience with EVs
Experience with high voltage battery packs and electric drivetrains
Experience with electrical system architecture and system engineering
Familiarity with wire harness schematic design (particularly automotive or agricultural vehicles)
PCB schematic and layout design experience (e.g Altium)
Experience with CAN bus (e.g. J1939) and CAN bus diagnostics tools (e.g. Vector CANalyzer)
Understanding of telematics, diagnostics, and calibration protocols (e.g. XCP)
Understanding of and experience with fundamentals of controls thinking (PID, filters, etc.)
Ability to diagnose, analyze, and resolve issues hands-on with oscilloscopes, logic analyzers, etc.
Knowledge of electronics test procedures (EMI/EMC, shock, vibe, thermal, thermal shock, etc.)
Test-driven mindset (MIL, SIL, HIL, bench test, field test, etc.)
Precision agriculture, construction, and/or robotics/mechatronics experience
Formula SAE Electric, Solar Car, ASABE ¼ Scale Tractor, or similar collegiate competitions
Agile, small team, collaborative mindset
What you'll get:
At Monarch Tractor, you'll play a key role on a capable, dedicated, high-performing, mission-driven team. Our compensation package includes a competitive salary, excellent health, dental and vision benefits, and company equity commensurate with the role you'll play in our success. The role will be based in the San Francisco Bay Area.
Additional Perks:
Catered Lunches
Career Development
Cell Phone Reimbursements
Team Building
Legal and Pet Assistant Program
And much more!
At Monarch, we cherish and celebrate every individual's difference. We are proud to be an equal opportunity employer and we are committed to equal employment opportunity regardless of race, color, religion, national origin, sex, sexual orientation, age, marital status, gender identity, veteran status, and disability, or another legally protected status.
Apply
Your application has been successfully submitted.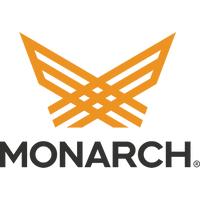 Making Sustainable Farming Economically Superior