Electrical Engineering System Engineer
About Monarch:
At Monarch, we are working with farmers around the world to reduce carbon emissions one tractor at a time. Our team is passionate about making a positive environmental impact in the untapped market of agtech through innovation and emerging technology. The global implementation of our digital platforms will elevate green energy solutions that will power the future of farm ecosystems and kickstart the next generation of sustainable farming.
If you are interested in reducing carbon emissions, creating profitable autonomous solutions, and bringing awareness to how our food is grown, Monarch is the right place for you! Our team of engineers, farmers and industry experts will provide you with the creative space to enhance your skillset and grow your career. We are always looking for people with a collaborative spirit to help us accelerate the compassionate mission we share to improve clean farming.
Job Description:
We are looking for an Electrical Engineering System Engineer to lead a product level design manage the transition from design to Manufacture.
Come join a world class multi-disciplinary engineering team in our quest to digitize the farming experience by making the tractor smart, connected, and simple.
We are developing the most robust and reliable enterprise class infrastructure that will run game-changing farm equipment. You will solve some of the most challenging problems in the engineering industry and change the way we farm and deliver food
Responsibilities include:
Lead a product level design
Manage product requirements
Manage vendor engagements
Maintain product timelines
Coordinate all Electrical engineering activities
Qualifications/Experience:
Electrical Engineering Degree
Minimum 5-10 years of electrical engineering design
Electrical engineering System design
3-5 years managing component vendors
Experience with project management
Familiarity with wire harness schematic design (particularly automotive or agricultural vehicles)
Experience with high voltage battery packs and electric drivetrains
Experience with electrical system architecture and system engineering
Experience with CAN bus (e.g. J1939) and CAN bus diagnostics tools (e.g. Vector CANalyzer)
Understanding of telematics, diagnostics, and calibration protocols (e.g. XCP)
Ability to diagnose, analyze, and resolve issues hands-on with oscilloscopes, logic analyzers, etc.
Knowledge of electronics test procedures (EMI/EMC, shock, vibe, thermal, thermal shock, etc.)
Test-driven mindset (MIL, SIL, HIL, bench test, field test, etc.)
What you will get:
At Monarch Tractor, you'll play a key role on a capable, dedicated, high-performing team of rock stars. Our compensation package includes a competitive salary, excellent health, dental and vision benefits, and company equity commensurate with the role you'll play in our success.     The role will be based in the San Francisco Bay area.
In addition to building outstanding products, we're building an outstanding company with a culture to match. Part of what we do is being in our element, which is being on the farm. We will be spending lots of time in Napa, Sonoma, Monterey, and the central coast of California—    perfecting our craft, mastering our environment, building our team camaraderie, and taking time to enjoy the fruits of our labor.
At Monarch, we cherish and celebrate every individual's difference. We are proud to be an equal opportunity employer and we are committed to equal employment opportunity regardless of race, color, religion, national origin, sex, sexual orientation, age, marital status, gender identity, veteran status, disability, or another legally protected status.
Apply
Your application has been successfully submitted.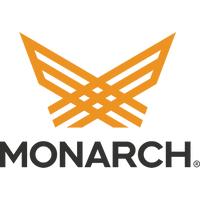 Making Sustainable Farming Economically Superior