Senior Battery Mechanical Engineer
About Monarch
At Monarch, we are working with farmers around the world to reduce carbon emissions one tractor at a time. Our team is passionate about making a positive environmental impact in the untapped market of agtech through innovation and emerging technology. The global implementation of our digital platforms will elevate green energy solutions that will power the future of farm ecosystems and kickstart the next generation of sustainable farming.
If you are interested in reducing carbon emissions, creating profitable autonomous solutions, and bringing awareness to how our food is grown, Monarch is the right place for you! Our team of engineers, farmers and industry experts will provide you with the creative space to enhance your skillset and grow your career. We are always looking for people with a collaborative spirit to help us accelerate the compassionate mission we share to improve clean farming.
SUMMARY
We are looking for a Mechanical Engineer to work on Battery design, integration, hands-on debug, and in-field testing. In this position you will develop core battery subsystems that meet all key team, customer, and regulatory requirements, while interactively working with the full cross-functional team to make sure key attributes are met in the design.
Come join a world class multi-disciplinary engineering team in our quest to digitize the farming experience by making the tractor smart, connected, and electrified.
DUTIES & RESPONSIBILITIES
Own subsystem(s) in the battery from cradle to grave
Participate in product requirement definitions, design reviews, and systems integration
Drive the battery program's timing by working with PM, executing designs, and solving issues
Communicate system level design, status, and risks to full team
Collaborate with and manage Tier 1 suppliers
Work with the testing team to validate the battery system / sub-systems physically and virtually
Own system / sub-system requirements; work with the product and attribute owners to generate company-aligned requirements
Support battery design, component selection, and electronics supplier technical interactions
Produce and/or evaluate possible design solutions to improve cost, quality, delivery and performance on specialized knowledge of engineering applications together with possible involvement of other functional engineers and/or customer/supplier personnel
Use 3D CAD modeling software to create components, assemblies, and engineering drawings for manufacturing
Review CAD models and drawings at the component, sub system, system level to ensure their integrity
Own crucial vehicle development activities and work collaboratively with the cross-functional teams to execute them (e.g. DVP, DFMEA, design reviews, design documentation, etc)
Develop and maintain the technical specification for desired performance at the sub system level
Hands on troubleshooting of vehicle systems
Supports design decisions with detailed analyses
REQUIRED SKILLS/ABILITIES
 
Bachelor of Science in Mechanical Engineering or equivalent
6-8 years of experience in a relevant engineering field
Track record of exceptional engineering ability
Capable of generating your own fully toleranced drawings to ASME Y14.5
Ability to use 3D CAD (we use Solidworks) as a go-to tool
Experience in multi-physics or FEA simulation is a major plus
Experience with and electric vehicles, agricultural vehicles, or off-road vehicles is a major plus
Applies technical judgment to identify the best ideas and avoid potential problems, and understands and introduces innovative technologies as needed for the best design
Operate in a team environment and provide input to design solutions during the design development phase
What you'll get:
At Monarch Tractor, you'll play a key role on a capable, dedicated, high-performing, mission-driven team. Our compensation package includes a competitive salary, excellent health, dental and vision benefits, and company equity commensurate with the role you'll play in our success. The role will be based in the San Francisco Bay Area.
Additional Perks:
Catered Lunches
Career Development
Cell Phone Reimbursements
Team Building
Legal and Pet Assistant Program
And much more!
At Monarch, we cherish and celebrate every individual's difference. We are proud to be an equal opportunity employer and we are committed to equal employment opportunity regardless of race, color, religion, national origin, sex, sexual orientation, age, marital status, gender identity, veteran status, and disability, or another legally protected status.
Apply
Your application has been successfully submitted.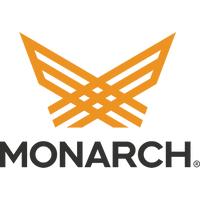 Making Sustainable Farming Economically Superior