Quality Engineer
About Monarch
At Monarch, we are working with farmers around the world to reduce carbon emissions one tractor at a time. Our team is passionate about making a positive environmental impact in the untapped market of agtech through innovation and emerging technology. The global implementation of our digital platforms will elevate green energy solutions that will power the future of farm ecosystems and kickstart the next generation of sustainable farming.
If you are interested in reducing carbon emissions, creating profitable autonomous solutions, and bringing awareness to how our food is grown, Monarch is the right place for you! Our team of engineers, farmers and industry experts will provide you with the creative space to enhance your skill set and grow your career. We are always looking for people with a collaborative spirit to help us accelerate the compassionate mission we share to improve clean farming.
Job Description:
You will be joining a manufacturing and operations engineering team that provides high-quality manufacturing expertise to aid in production of our award-winning Monarch Tractor. 
Responsibilities include:
Establish criteria for Part Inspection Standards based on product specification and process critical requirements.
Support the development of DFMEAs to determine potential risks in product design and support resolution of high-risk issues design features.
Lead and maintain PFMEAs to determine potential risks in manufacturing and drive resolution of high-risk issues into process controls.
Develop and implement quality key points for visual inspection that meet product specifications used by in-process inspections and quality audits.
Develop non-conforming part review procedures and provide disposition to all non-conforming material.
Lead and facilitate sorting/quarantine activity and drive part improvement with suppliers on component non-conformances.
Perform and lead problem solving activities for quality issues through root cause investigation and development/implementing preventative and corrective actions.
Utilize knowledge of 8D, 5Why, Ishikawa diagrams, etc. to provide proper root cause/corrective action feedback to manufacturing and suppliers.
Lead development of part conformance requirements and measurement analysis/strategies.
Assist in the development and improvement of the Quality Management System.
Qualifications/Experience:
B.S. or above in Mechanical, Industrial, or Manufacturing Engineering
5+ years of experience developing and launching complex assembly processes
Experience in IATF 16949 type standards, APQP, PPAP, DFMEA, PFMEA required
High proficiency in creating written/pictorial documentation of manufacturing quality procedures
Ability to collect, analyze, and summarize information to a general understanding and communicate across different organizational levels
Experience with a broad variety of measurement, inspection techniques, and interpretation of Geometric Dimensioning & Tolerancing (GD&T) and Measurement Systems Analysis (MSA).
Automotive or agricultural/heavy vehicle manufacturing experience is a plus
Proficiency in MS Office suite, statistical tools (Minitab/JMP), and exposure to SolidWorks
What you'll get:
At Monarch Tractor, you'll play a key role on a capable, dedicated, high-performing, mission-driven team. Our compensation package includes a competitive salary, excellent health, dental and vision benefits, and company equity commensurate with the role you'll play in our success. The role will be based in the San Francisco Bay Area.
Additional Perks:
Catered Lunches
Career Development
Cell Phone Reimbursements
Team Building
Legal and Pet Assistant Program
And much more!
At Monarch, we cherish and celebrate every individual's difference. We are proud to be an equal opportunity employer and we are committed to equal employment opportunity regardless of race, color, religion, national origin, sex, sexual orientation, age, marital status, gender identity, veteran status, and disability, or another legally protected status.
Apply
Your application has been successfully submitted.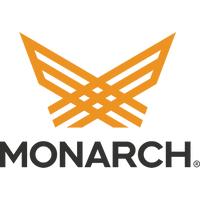 Making Sustainable Farming Economically Superior