Agriculture Systems Integration
About Monarch: 
At Monarch, we're leading the digital transformation of farming.   
Monarch believes in putting farmers first. Our smart electric tractor enhances existing farm ecosystems. Monarch helps farmers by addressing labor availability, meeting consumer demands for sustainability, and providing actionable data-driven farming insights. Monarch enables economically competitive organic and beyond farming through intelligent electro-mechanical solutions that replace harmful chemicals. While driven by bleeding-edge technology, the Monarch Tractor still plows, tills, and hauls better than any other tractor in its class. 
The Monarch Tractor will both spur and enable future generations of farming technologies. We have the technology and the team to develop, build, and scale the Monarch to digitally transform farming around the world.
About the role:
We are looking for an Agricultural System Engineer to work on tractor and tractor/implement system design, integration, hands-on debug, and in-field testing.
In this role, you will:
Participate in product requirement definitions, design reviews, and systems integrations.
Support electrical design, component selection, and electronics supplier technical interactions.
Define electrical schematics and communication protocols for tractor/implement interfaces.
Work closely with implement partners to achieve desired system-level functionality.
Work with cross-functional teams to build and fine tune interfaces and functionality.
Troubleshoot tractor and tractor/implement sensor, actuator, and communication issues.
Improve electrical and control system stability, availability, robustness, and performance.
Test and debug at the component, subsystem, tractor, tractor/implement, and fleet levels
Occasionally work at customer sites to enhance end-to-end product experience.
Come join a world class multi-disciplinary engineering team in our quest to digitize the farming experience by making the tractor smart, connected, and simple.
We are developing the most robust and reliable enterprise class infrastructure that will run game-changing farm equipment. You will solve some of the most challenging problems in the engineering industry and change the way we farm and deliver food.
Ideal Candidate would have:
Engineering Bachelor of Science or higher
Minimum 2+ years of industry experience
Familiarity with wire harness schematic design (particularly automotive or agricultural vehicles)
Experience with CAN bus (e.g. J1939) and CAN bus diagnostics tools (e.g. Vector CANalyzer)
Demonstrated knowledge of ISOBUS (ISO 11783) protocols and tractor/implement interactions
Understanding of telematics, diagnostics, and calibration protocols (e.g. XCP)
Exposure to ROS and Ethernet communication protocols
Prior Model Based Development work in Matlab/Simulink or similar tools
Understanding of and experience with fundamentals of controls thinking (PID, filters, etc.)
Ability to diagnose, analyze, and resolve issues hands-on with oscilloscopes, logic analyzers, etc.
Familiarity with vehicle and/or tractor dynamics and integration
Understanding of hydraulic system control
Test-driven mindset (MIL, SIL, HIL, bench test, field test, etc.)
Precision agriculture, construction, and/or robotics/mechatronics experience
Formula SAE Electric, Solar Car, ASABE ¼ Scale Tractor, or similar collegiate competitions
Agile, small team, collaborative mindset
What you'll get:
At Monarch Tractor, you'll play a key role on a capable, dedicated, high-performing, mission-driven team. Our compensation package includes a competitive salary, excellent health, dental and vision benefits, and company equity commensurate with the role you'll play in our success. The role will be based in the San Francisco Bay Area.
In addition to building outstanding products, we're building an outstanding company with culture to match. Part of what we do is being in our element, which is being on the farm. We will be spending lots of time in Napa, Sonoma, Monterey and the central coast of California - perfecting our craft, mastering our environment, building our team camaraderie, and also taking time to enjoy the fruits of our labor. 
At Monarch, we cherish and celebrate every individual's difference. We are proud to be an equal opportunity employer and we are committed to equal employment opportunity regardless of race, color, religion, national origin, sex, sexual orientation, age, marital status, gender identity, veteran status, and disability, or another legally protected status.
Apply
Your application has been successfully submitted.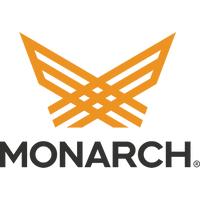 Making Sustainable Farming Economically Superior