Technical Program Manager (Hardware)
About Monarch: 
At Monarch, we are working with farmers around the world to reduce carbon emissions one tractor at a time. Our team is passionate about making a positive environmental impact in the untapped market of agtech through innovation and emerging technology. The global implementation of our digital platforms will elevate green energy solutions that will power the future of farm ecosystems and kickstart the next generation of sustainable farming.
If you are interested in reducing carbon emissions, creating profitable autonomous solutions, and bringing awareness to how our food is grown, Monarch is the right place for you! Our team of engineers, farmers and industry experts will provide you with the creative space to enhance your skillset and grow your career. We are always looking for people with a collaborative spirit to help us accelerate the compassionate mission we share to improve clean farming.
About the role:
This role is a great opportunity for a dynamic program manager who will lead one of the subsystem multi-disciplinary groups in achieving the goals set out at the company level and envisioned through each program's roadmap. You will work in a fast-paced, constantly changing, environment that will require you to closely collaborate with team members as well as other departments to make decisions. You will develop program timelines, manage budgets, and identify paths to risk mitigation alongside technical leads. You must be a leader and work alongside team members to achieve success at a high level while supporting the tasks at the ground level.
Come join a world class multi-disciplinary engineering team in our quest to digitize the farming experience by making the tractor smart, connected, and electrified.
We are developing the most robust and reliable enterprise class infrastructure that will run game-changing farm equipment. You will help solve some of the most challenging problems in the engineering industry and change the way we farm and deliver food.
In this role, you will:
Define and drive program plans alongside other PMs and department leaders to meet company level goals and objectives. 
Work closely with the technical system leads to create engineering development schedules and budgets, and set up milestones for achieving program timing for product launch.
Identify critical paths and risks in the development, procurement, and build plans, while formulating solutions and alternate paths to avoid impacts to the schedule.
Lead cross-functional team scrums between product, engineering, testing, procurement, and operations to ensure all members are communicating and have clear deliverables and due dates. 
Prioritize and track tasks within the subsystem to achieve overall product requirements and stay in line with the top-level program plan. 
Support the product team in translating product features and specifications into technical requirements and drive their execution.
Assist in the development activities with global suppliers and contract manufacturers, and lead communication as needed to achieve production quality, pricing, and timely deliveries.
Coordinate with the operations team to ensure subsystem build preparedness for production.
Support product marketing and service teams with technical details to provide feedback to customers.
Get concurrence with key stakeholders across departments and provide status updates to the leadership team.
Preferred Qualifications:
Master's or Bachelor's degree in engineering, business management, or a related field.
5+ years of experience in program management or engineering management. 
Track record of working on complex and fast-paced projects with cross-functional teams. 
Excellent written and verbal communications across technical and non-technical stakeholders.
Working knowledge surrounding Agtech and/or EV's.
What you'll get:
At Monarch Tractor, you'll play a key role on a capable, dedicated, high-performing, mission-driven team. Our compensation package includes a competitive salary, excellent health, dental and vision benefits, and company equity commensurate with the role you'll play in our success. The role will be based in the San Francisco Bay Area.
Additional Perks:
Catered Lunches
Career Development
Cell Phone Reimbursements
Team Building
Legal and Pet Assistant Program
And much more!
At Monarch, we cherish and celebrate every individual's difference. We are proud to be an equal opportunity employer and we are committed to equal employment opportunity regardless of race, color, religion, national origin, sex, sexual orientation, age, marital status, gender identity, veteran status, and disability, or another legally protected status.
Apply
Your application has been successfully submitted.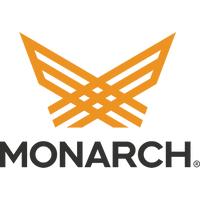 Making Sustainable Farming Economically Superior