Accounting Manager
About Monarch:
At Monarch, we are working with farmers around the world to reduce carbon emissions one tractor at a time. Our team is passionate about making a positive environmental impact in the untapped market of AgTech through innovation and emerging technology. The global implementation of our digital platforms will elevate green energy solutions that will power the future of farm ecosystems and kickstart the next generation of sustainable farming.
If you are interested in reducing carbon emissions, creating profitable autonomous solutions, and bringing awareness to how our food is grown, Monarch is the right place for you! Our team of engineers, farmers and industry experts will provide you with the creative space to enhance your skillset and grow your career. We are always looking for people with a collaborative spirit to help us accelerate the compassionate mission we share to improve clean farming.
Role Overview:
We are looking for a dynamic accounting manager who can help build and lead a high performing accounting team. This is a critical role for the company as we continue to grow the company and scale the offering of our products and services. You will build best-in-class processes and systems from the ground up and deliver high quality financial reports. This is an opportunity to join a talented and fun team that will support you at every stage of your growth.
Principal Accountabilities:
Management
Help develop and maintain a documented system of accounting policies and procedures
Create SOP's and update them as necessary on a regular basis.
Record payroll entries within required timeframes
Oversee the operations of the accounting department, including the design of an organizational structure adequate for achieving the department's goals and objectives
Transactions
Manage accounts payable to ensure payment obligations are met
Ensure that all reasonable discounts are taken on accounts payable
Manage accounts receivable to ensure timely payments according to payment terms
Ensure that periodic bank reconciliations are completed weekly
Ensure Balance sheet reconciliations are completed and signed off monthly
Ensure that required debt payment obligations are met
Maintain the chart of accounts
Maintain an orderly accounting filing system
Maintain a system of controls over accounting transactions
Reporting
Issue timely and complete financial statements
Calculate and issue financial and operating metrics
Support the production of the annual budget and forecasts
Calculate variances from the budget and report significant issues to management
Provide for a system of management cost reports
Provide financial analyses as needed, for capital investments, pricing decisions, and contract negotiations
Compliance
Coordinate the provision of information to external auditors for the annual audit
Comply with local, state, and federal government reporting requirements and tax filings
People Management
Hire and train additional team members
Supervise a team of 3-4 accountants and ensure the delivery of high quality of work
Desired Qualifications: 
Bachelor's degree in accounting or business administration, MBA preferred
7+ years of progressive responsibility with a medium to large manufacturing company
CPA or other accounting certification a plus.
A minimum of 5 years' experience working with a medium to large ERP system such as NetSuite, Oracle, SAP
QuickBooks and other accounting software a plus.
Expert in Microsoft Excel
What you'll get:
At Monarch Tractor, you'll play a key role on a capable, dedicated, high-performing, mission-driven team. Our compensation package includes a competitive salary, excellent health, dental and vision benefits, and company equity commensurate with the role you'll play in our success. 
Additional Perks:
Catered Lunches
Career Development
Cell Phone Reimbursements
Team Building
Legal and Pet Assistant Program
And much more!
At Monarch, we cherish and celebrate every individual's difference. We are proud to be an equal opportunity employer and we are committed to equal employment opportunity regardless of race, color, religion, national origin, sex, sexual orientation, age, marital status, gender identity, veteran status, and disability, or another legally protected status.
Apply
Your application has been successfully submitted.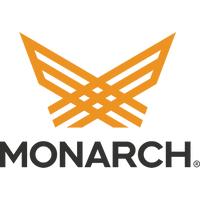 Making Sustainable Farming Economically Superior